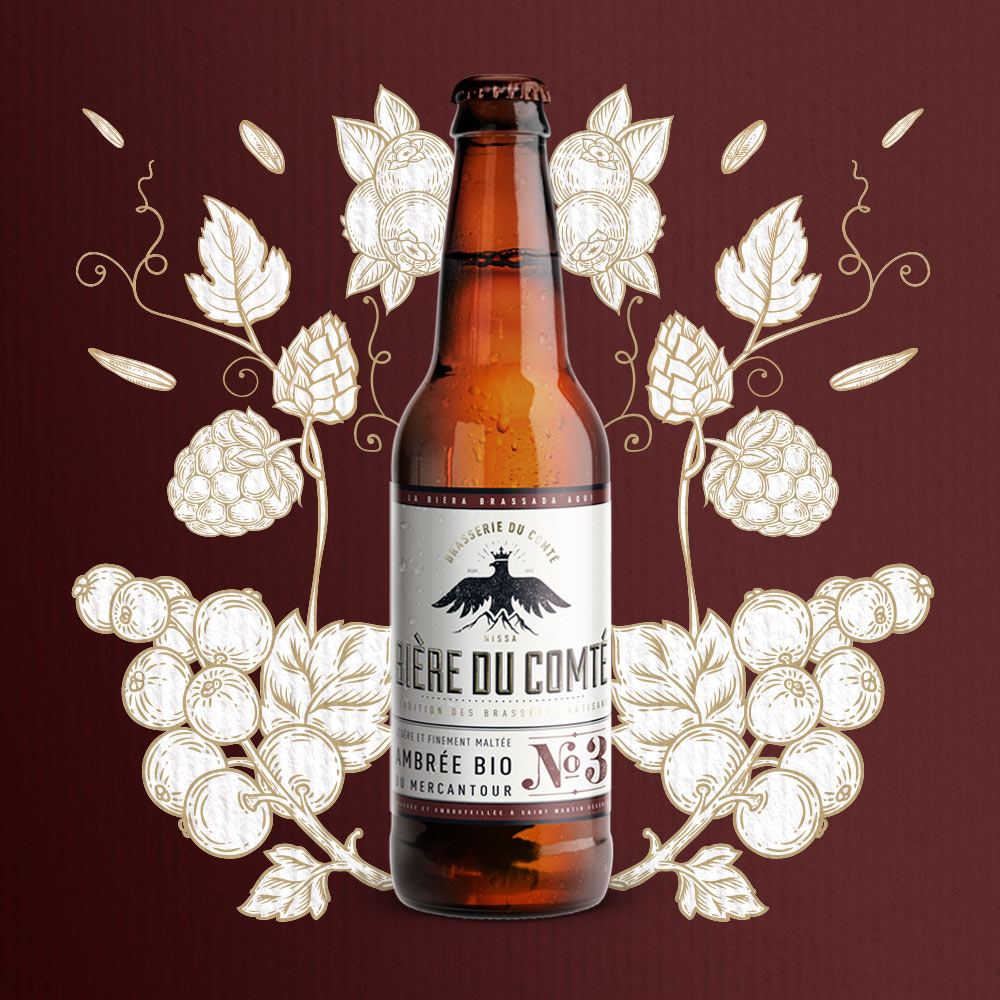 Slide
Fiche Dégustation
Emmanuel Gillard - Bièrologue - Projet Amertume
Style : Amber Ale
Note : 82%
Dégustée le 30/06/2020
33cl, capsulée, long neck
Couleur : Ambrée moyen
Mousse : Un cm, blanc cassé, bulles moyennes de tenue moyenne
Odeur : Malt Caramel, croûte de pain, levure, pointe de noisette et de cacao
Dépôt : Oui
Luminosité : Trouble
Effervescence : Moyenne, à fines bulles
Epaisseur : Moyenne
Longueur : Assez longue
Palais : On démarre sur le caramel, avec une belle présence de la levure et de dextrines qui apportent de l'épaisseur. On poursuit sur des touches de noisette et de cacao qui laissent la bouche un rien grasse. Retour de la levure dans une finale oscillant entre pâte à pain et malts biscuités. Il y a juste ce qu'il faut d'amertume en arrière-goût pour équilibrer l'ensemble
Bière biologique
5% alc. vol.
Caractéristiques
Générales
Dégustation
Température de dégustation : Entre 8° et 10°
Accords mets-bière : Légumes grillés, barbecue, confit de canard, pulled pork…
Ingrédients
Eau, 4 malts d'orge*, 2 houblons*, épices*, CO² et levure.
* issus de l'agriculture biologique

0 out of 5 stars (based on 0 reviews)
There are no reviews yet. Be the first one to write one.